The Unseen Sectors are several sectors that were turned into tapioca factories by Grandfather in Operation: Z.E.R.O. but were never seen onscreen. They were, however, pin-pointed in a global map showing Grandfather's takeovers, meaning that there is a sector in said areas.
Some more sectors in North-America were pin-pointed on Henrietta Von Marzipan's map in Operation: C.A.R.A.M.E.L..
Pin-Pointed Locations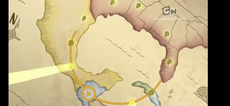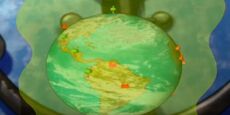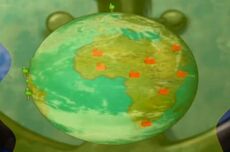 Alabama, USA
Cayman Islands
Cuba
Mexico (1 treehouse seen onscreen, but 3 pin-pointed)
Algeria
Burkina Faso
Cameroon
Saudi Arabia
Somalia
South Africa
Sudan
Tanzania
Others
Trivia
There are sectors in every state and country on Earth.[5]
References
Community content is available under
CC-BY-SA
unless otherwise noted.